Take A Tour -
discover how it works.
We invite you to take a look at the presentation below to see a quick overview of FamilyXWeb.com.
SECURE LOGIN
To access the family site, log in at https://www.familyxweb.com/login.php.
HOME PAGE
The home page of your family site displays the latest content, events, weather and visits to the site. You also have easy access to all of the site's main features like adding new content.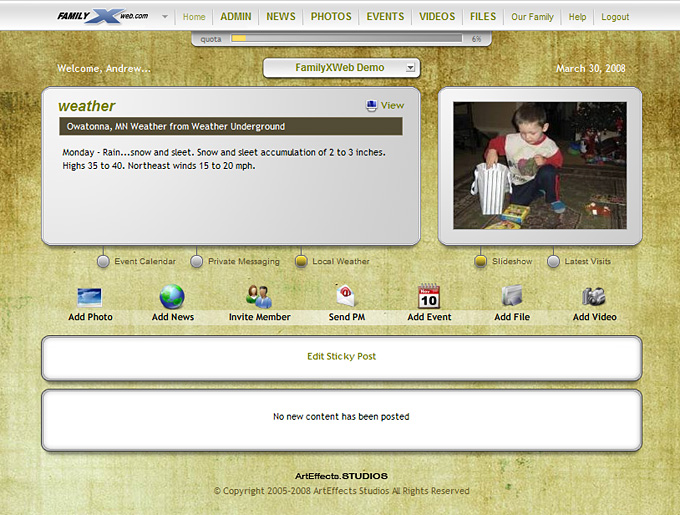 PROFILE PAGE
On the Edit Profile page, you can add/modify your personal profile details and set all the customizable features of FamilyXWeb.com. Personal information is optional.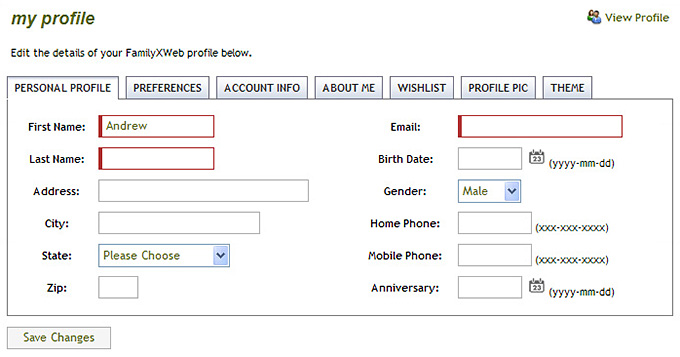 PHOTOS
View a thumbnail list of all the photos that have been posted to your site. You can search, filter and sort the photos for easy management and access.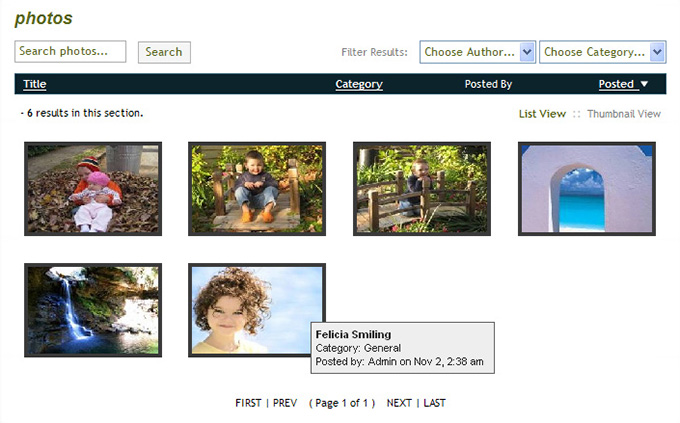 MAIN MENU
The main menu allows instant access to some of FamilyXWeb.com's most commonly used features.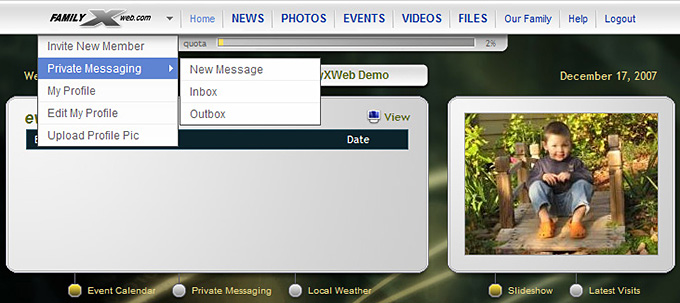 That's it for the quick tour - there are many more features.
create your website!
it only takes a minute...